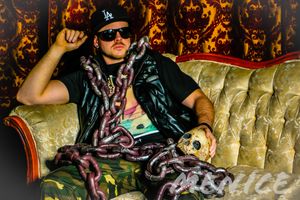 Menice Biography
Menice was born Timothy James Turner in Atlanta Georgia; and later adopted changing his name to Timothy James Dollinger. Menice is known for his grit and storytelling ability within his music. Although most of his music is imbued with emotion, some songs are more emotionally sincere and poignant than others. When you listen to a Menice song, you can clearly envision the construction of each lyric spoken, and vivid imagery of what is being delivered. Menice has the unique ability with his art to bring you into his world, making you feel as though you are right there with him experiencing his emotion. He delivers depth in his lyricism and captivates your desire to actively listen. Menice possesses an extensive level of quality in his music and personality. This is demonstrated by the magnitude of honor, respect, and love he receives from his fans. A selfless veteran, father, entrepreneur, and contributor to the art of Hip Hop. 
Menice was born into humble beginnings, fueled by abuse, drug addiction, violence, robberies, homelessness, his fathers incarceration, and the pain of witnessing the suffering endured by his sister who dropped out of school to help their mother raise him. With nothing promised, Menice began working at a young age, and like his sister, dropped out of school in the 9th grade. Equipped with a warrior mindset and strong character, Menice allowed nothing to stop his progression. His survival of the fittest mentality led him into the military where he deployed as an Infantry Soldier during the height of the Iraq war. Menice would return home from his deployment to meet his six-month old son for the first time. Shortly after his son's birth, Menice found himself being honorably discharged with his daughter on the way. Like many veterans, Menice found himself lost and struggling with the war. However, everyone would soon learn that failure is not in Menice's DNA. 
Menice relocated to Rochester, NY with his family and began working two jobs while attending college. Struggling financially and emotionally, Menice turned to his pen and began recording his painful experiences as he did prior to joining the military.  Which began as a pain-relieving outlet, quickly became his job and passion as he formed a record label with other artists from the Rochester, NY, area. Menice, Sunih Reed, L.S. Childofhiphop, and Hunned K Kream began recording lyrics and music from the basement of Menice's home, and M&R International Music Group was formed. The group launched into success with the release of Stay on My Hustle feat, Sunih Reed in 2009. Menice and Sunih hit the Media Base Charts and began planning tours with L.S. (Lamar Scott) at the helm with Menice. 
Menice would release a new single Sweet Like Candy shortly after and it would hit the Billboard and chart as high as number two in single sales alongside ASAP Rocky, Lady Gaga, and other household names. Menice rapidly began Independently making major label moves. Menice signed shortly after hitting the charts with Bronx Bridge Fontana Universal. Just as it seemed Menice had beaten the odds, he and his label began struggling with the lack of tour support, funding, and being preyed upon by a host of frauds within the Industry. Known for not giving into fear or struggle, Menice decided to use his military experience to join a Private Security company after receiving a foreclosure letter on his family's home. He redeployed back to Iraq and would return home with funds for his family, and to support his label. Provided with a new start, Menice launched MBranded LLC with his best friends and business partners Lamar Scott and David Dugger, whom he met while deployed to Iraq. 
Menice's career would again reach new heights with the independent branding of MBranded LLC. Menice managed to independently chart in 2019 and 2020 within the Top 200, and Number one on Digital Radio Trackers Independent Charts with the releases of "Here We Go" featuring Sara Passamonte and Joell Ortiz, and "Back to Life" feat J Pass. Menice has overcome and concurred with accolades of success that include charting TOP 10 on FM radio, Billboard Top 100 Single Sales, Digital Radio Tracker's Top 200 Global Charts, placements with Universal Production Music, and millions of streams globally. Menice will also be releasing his autobiography, "American Dream" co-authored by "NY Times" Best Seller George Saunders in 2021. A profound story derived from extraordinary circumstances!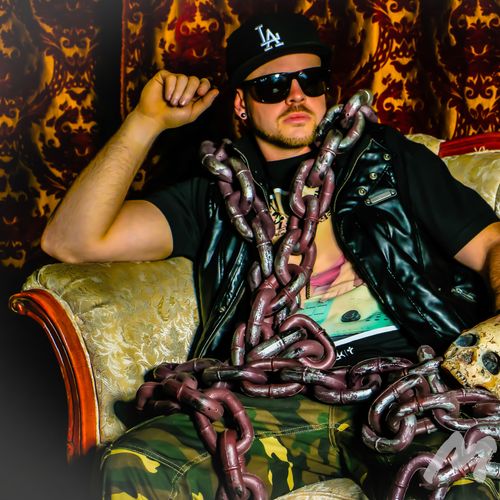 Menice
"Number One On DRT"
"Menice, rapper / song writer breaks out with his 4th number one charted record of his career in music".